This is the premier web portal on the minority postdoctoral experience featuring news, articles, resources, and events about jobs, career advice, professional development, funding, fellowships, mentoring, and diversity issues.
Our Postdoctoral Conference Returns!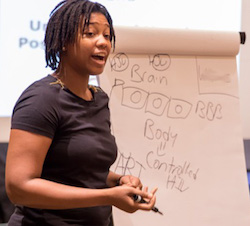 Our 6th event #DivSch23 Sept 29-30 will bring together a diverse group of postdocs and PhD graduate students for professional development, research presentations, and recruiting. DiverseScholar's postdoc participants are members of our Doctoral Directory CV database. Postdocs will be preparing elements of their job application in anticipation of the Fall faculty marketing season (see advertisement rates). Attendees will also learn about chalk talks.
Special thanks to lead partner Burroughs Wellcome Fund.
Info about: Agenda | Logistics | Sponsorships | Questions: info@DiverseScholar.org
Jobs & Other Advertisements
MinorityPostdoc.org is a niche marketing site with a diverse readership. The Job listings page has a complete roster of institutions who are reaching out to expand the diversity of their candidate applicant pools for professional/faculty or graduate/postdoc positions. Below is a subset of our advertisers.
NIH Hiring Tenure-Track Stadtman Investigators
The National Institutes of Health is hiring "NIH Earl Stadtman Investigators", a broad recruitment of tenure-track investigators (assistant professor equivalent) for the NIH intramural programs. See the videotaped seminar for advice about competitive Stadtman job applications by NIH Asst. Director Roland Owens.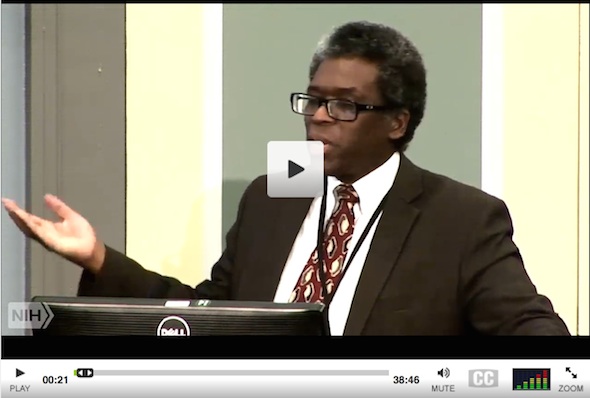 Our Contact List has 1,000+ Emails!
Our Monthly Newsletter Contact List has over 1,000 emails! To put that number in perspective, NSF estimates that there are only 3,000 underrepresented minority postdocs in the USA. The word clouds below show the institutions and names present in our email contact list.