This is the premier web portal on the minority postdoctoral experience featuring news, articles, resources, and events about jobs, career advice, professional development, funding, fellowships, mentoring, and diversity issues.
UCSD Postdoc Job in Neurobiology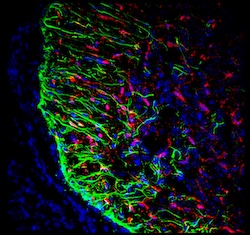 A postdoctoral position is available in the Division of Biological Science, Neurobiology section at University of California, San Diego (UCSD) in the laboratory of Stacey Glasgow. The primary goal of the research in the laboratory is to study how transcriptional and chromatin mechanisms regulate glial cell development and glioma tumor biology. The group utilizes biochemistry, molecular and cell biology, genetics, and chromatin conformation assays to address how developmental processes are reutilized during neurogenerative disease and malignancies. Read more to learn how to apply.
Editor's note: Learn how Dr. Glasgow teaches postdocs about chalk talks for faculty job interviews.
Jobs & Other Advertisements
MinorityPostdoc.org is a niche marketing site with a diverse readership. The Job listings page has a complete roster of institutions who are reaching out to expand the diversity of their candidate applicant pools for professional/faculty or graduate/postdoc positions. Below is a subset of our advertisers.
Our Contact List has 1,000+ Emails!
Our Monthly Newsletter Contact List has over 1,000 emails! To put that number in perspective, NSF estimates that there are only 3,000 underrepresented minority postdocs in the USA. The word clouds below show the institutions and names present in our email contact list.