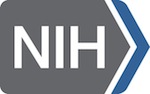 The National Institutes of Health is the U.S. government's premier biomedical and behavioral research enterprise and a component of the Department of Health and Human Services (DHHS). Come join the team whose hallmarks are stable funding, intellectual freedom, shared resources, and access to a wide range of scientific expertise.
A variety of basic and translational/clinical positions are available, with areas of active recruitment including (but not limited to): Behavioral Sciences, Biochemistry, Biomedical Engineering, Biophysics, Biostatistics, Cancer Biology, Cell Biology, Cell Metabolism, Chemical Biology, Chromosome Biology, Computational Biology/Bioinformatics (including natural language processing and text mining), Developmental Biology, Epidemiology, Genetics, Genomics, Health Disparities, Hearing & Balance, Immunology, Infectious Diseases, Microbiology, Molecular Pharmacology, Neurodevelopment, Neurosciences, Physiology, Sensory Biology, Social Sciences, Structural Biology, Systems Biology, Toxicology, Translational and Clinical Research, and Virology.
Who we are: Among our approximately 1,100 principal investigators and 4,000 trainees in the NIH intramural research program are world-renowned experts in basic, translational, population-based, and clinical research. Similar to academia, we offer our scientists the opportunity to mentor outstanding trainees at all levels (e.g., graduate students and postdoctoral fellows) in a research setting.
Whom we seek: We seek a diverse cadre of creative thinkers eager to take on innovative, high-impact research.
Qualifications/eligibility: Applicants must have an M.D., Ph.D., D.D.S./D.M.D., D.V.M, D.O., R.N./Ph.D., or equivalent doctoral degree and have an outstanding record of research accomplishments as evidenced by high quality publications in peer-reviewed journals. Applicants should be non-tenured scientists. Appointees may be U.S. citizens, resident aliens, or non-resident aliens with, or eligible to obtain, a valid employment-authorization visa.
Equal Opportunity or Inclusion Statement
DHHS and NIH are Equal Opportunity Employers. The NIH is dedicated to building an inclusive and diverse community in its training and employment programs.