Welcome to the first printed issue of DiverseScholar, a collection of original articles published online on my web portal MinorityPostdoc.org and soon on their own web portal DiverseScholar.org. This is a dream come true for me. It's the culmination of 10 years of work, which began at the annual conference of the Society for the Advancement of Chicanos and Native Americans in Science (SACNAS) and at the annual meeting of the National Postdoctoral Association (NPA) over 2002-2003.
I was a biochemistry postdoc at Rice University at the time; but, I also served as a volunteer staff advisor for the school's undergraduate Hispanic cultural club. I soon realized that there wasn't a mentoring and support system specifically for minority postdocs. I volunteered with the SACNAS Postdoc Committee and the NPA Diversity Committee, but found that my professional development and advocacy activities did not have a home of their own, where the top priority were concerns like majority vs. minority postdoctoral fellowships, being a minority within a minority (especially for the LGBT and disabled communities), supporting the graduate to postdoc to junior professional transitions, and exploring the scholarship of postdoctoral interventions.
I was inspired to establish MinorityPostdoc.org, a website whose mission was to help others with the issues that I grappled with as a minority scholar. My ultimate goal was to expand the site into a full-fledged organization for junior professional scholars from all underrepresented communities. The publication of DiverseScholar is a critical step toward this long-term goal.
What's in a Slogan?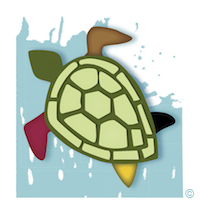 While collaborating with SACNAS, NPA, and many other professional societies, I noticed that efforts to diversify the Ph.D. professional workforce were not cohesive. Some organizations were discipline specific. Others had a specific cultural identity as the focus of their mission; and, our allies were split on how to allocate their attention and resources.
Minority postdocs are so few in number that I had to disregard these artificial distinctions with respect to recruiting and professional development activities. Otherwise, I might not have been able to bring together a critical mass of diverse, junior professionals (and their allies) to form a community.
I championed the motto "we are all minorities, so let's help each other" because being a "minority" just depends upon your context. The skills that a Hispanic female physicist practices to survive in her "majority" research institution are similar to those a "white male" faculty member may need to successfully recruit at a SACNAS conference. Being respectful of others' self-identity and helping everyone explore outside their comfort zone are goals that can create a supportive environment. Besides, why make graduate and postdoctoral training any more difficult than it has to be? We already need to wrestle with our professional challenges!
Housekeeping
A note about this printed medium's articles. Since these original works are typically published first on the web, then the proper citation will be to use the online version "volume:article" method as indicated at the end of each article. Each individual piece is licensed under a Creative Commons Attribution-Noncommercial-No Derivative Works 3.0 Unported License while the entire printed issue is copyright DiverseScholar. Any opinions expressed in these articles are solely those of the authors. Our website will indicate a submission deadline for original articles as well as postdoctoral/ professional job (or other opportunity) advertisements in all sectors- corporate, academic, governmental, etc. This and subsequent issues will be distributed to DiverseScholar/ MinorityPostdoc's unique database of diverse postdocs. We also maintain a presence at many different diversity, mentoring conferences and so the DiverseScholar brand will promote our client's opportunities widely.
I would like to thank John Mezzasalma and Suzanne Hunter for creating the DiverseScholar turtle logo. I acknowledge funding from an initial pilot grant (Sloan Foundation) and recent award (National Science Foundation); and, thank those agency's supportive program officers, Michael Teitelbaum, Ph.D. and Lina Patino, Ph.D., respectively. Over the last year since I have been working on these activities full-time as a diversity "consultant", I owe an immense amount of gratitude to a dedicated volunteer team, in particular Stephanie Miller, Emil Chuck, Ph.D., and Edward Krug, Ph.D. Finally, and most of all, I thank my life partner, wife, and reluctant angel investor, Nancy Aguilar-Roca, Ph.D. without whom none of these last 10 years would have been possible. In closing, I dedicate the first printed issue to my beautiful daughter, Andrea, who liked turtles.
Alberto I. Roca, Ph.D. is the Founder and Editor of both MinorityPostdoc.org and DiverseScholar.org. I thank Daniela Hernandez, Ph.D., for helpful comments on this article.
Logo credits: John Mezzasalma and Suzanne Hunter

Citation
A.I. Roca (2011) We Are All Minorities, so Let's Help Each Other: Introducing DiverseScholar. DiverseScholar 2:0
Editor's Note
Diverse Scholar is now publishing original written works. Submit article ideas by contacting us at info@DiverseScholar.org. This work is licensed under a Creative Commons Attribution-Noncommercial-No Derivative Works 3.0 Unported License.

Originally Published 9-Nov-2011