UCSF IRACDA Scholars Program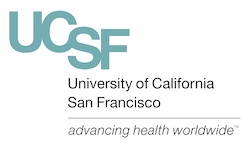 The University of California, San Francisco (UCSF) IRACDA Scholars Program is pleased to announce the 2020 Path to Postdoc Program. Postdoctoral training is a critical step to advancing careers in academic biomedical research. UCSF postdocs train with world-class faculty researchers.
Program Highlights
If your application is selected, we will arrange travel to campus and 3 nights accommodation.
During your stay, you will attend a workshop designed to give participants a strategy for determining if a lab is a good fit for their goals and values. Over two days you will have an opportunity to interview with faculty and labs that you identified in your application. We will ensure mutual interest and space for a postdoc as part of the selection process.
Eligibility
This program is ideal for:
Senior graduate students ready to join UCSF as a postdoc by December 2020.
Students from backgrounds underrepresented in the sciences (i.e. gender, racial, ethnic, those with disabilities, and those from disadvantaged backgrounds).
US citizens and non-US citizens
Important Dates
Application Deadline: February 2, 2020
Notice of Decisions: February 10, 2020
Program Dates: March 25-28, 2020
Contact information
Follow us on Twitter @SF_IRACDA
Web: iracda.ucsf.edu/path-postdoc
Email: Anne.Sufka@ucsf.edu