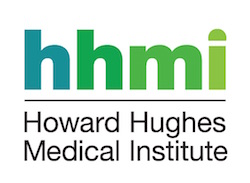 Visit hhmi.org/fhs to learn more.
Watch June 22 informational webinar.
The Howard Hughes Medical Institute (HHMI) is seeking creative and innovative early career faculty for our new Freeman Hrabowski Scholars Program. We are looking for outstanding researchers who have strong potential to become leaders in their fields and to advance diversity, equity, and inclusion.
Freeman Hrabowski Scholars will prioritize scientific excellence in their own research while creating an equitable and inclusive lab climate that values diversity and serves as a model within their own institutions and beyond.
Scholars will be employed by HHMI for a five-year term (renewable once) while maintaining an academic appointment and lab at their own research institutions. HHMI will provide each Scholar with full salary and benefits, a research budget, and eligibility to participate in HHMI capital equipment purchasing programs. Scholars will join HHMI's community of leading scientists and participate in professional development to advance their leadership and mentorship skills.
Eligibility
The program is open to individuals who:
hold a PhD and/or MD (or equivalent)
began their first post-training position and a tenure-track (or equivalent) faculty position on or after July 1, 2018, or have accepted an offer for a tenure-track (or equivalent) position that will begin no later than July 1, 2023
maintain a tenure-track appointment or equivalent at an eligible US institution; federal government employees are not eligible
have a research focus in any area of basic biomedical science, as well as plant biology, evolutionary biology, biophysics, chemical biology, biomedical engineering, and/or computational biology
are authorized to work in the US or can obtain work authorization for the duration of employment; HHMI sponsors visas for eligible individuals
HHMI seeks a broad and diverse applicant pool. We encourage applications from individuals who are members of groups underrepresented in science. HHMI is committed to equal opportunity employment. All qualified applicants receive consideration without regard to sex, race, color, age, national origin, religion, sexual orientation, gender identity, protected veteran status, disability, ancestry, genetic status or characteristic, citizenship, or other legally protected status.
Application process
Apply here: www.hhmi.org/programs/freeman-hrabowski-scholars#Application
The application includes the following components:
Brief summary of prior research
Description of ongoing and planned research program
Three selected scientific contributions (e.g., publications, preprints deposited in a repository, software, datasets, technologies) the applicant would like to highlight, as well as paragraphs describing the significance and impact of each contribution
Responses to HHMI culture and climate questions focused on mentorship, understanding of systemic inequity, exclusion, and lack of representation in academia in the US, and commitment to diversity, equity, and inclusion in science
Two letters of support from mentors knowledgeable about the applicant's scientific research, research skills, and research training (could include PhD and postdoctoral mentors and/or others)
Letter of support from department chair at the semi-finalist stage
Additional applicant information such as a bibliography, training and employment history, and lists of current research support and professional activities
Key Dates
Application due: September 28, 2022, at 3:00 p.m. (ET)
Letters of support due: October 5, 2022
Selection notification: March 2023
Appointment projected to begin: September 1, 2023